The Chapter's Board of Directors is composed of
---
Ralph W. Beha, President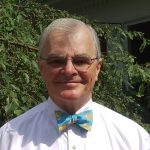 Currently a Board member and President of the Minnesota Chapter of the USCPFA, Ralph Beha has been engaged in the study of China and international business law since the early 1970s. He majored in East Asian Studies at Princeton University, served as President of the Georgetown University Law Center's Student International Law Society, and worked as Asian Legal Counsel for a large computer company in the early 1980s, entering into some of the first technology transfers to China following the opening to the West. Over the years, Ralph taught Asian Political Economy in an international M.B.A. program at the University of St. Thomas, and has served on the Boards of the Midwest China Center and the Inner City Tennis Foundation. In his day job, Ralph is Special Counsel to the law firm of Hamre, Schumann, Mueller & Larson. He also serves on the U.S Department of Commerce District Export Council for Minnesota. In addition to his Board Chair and President duties, Cap'n Ralph coordinates "Team Friendship", the USCPFA-MN Dragon Boat team.
---
N. Walter Graff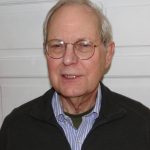 N. Walter Graff has been a member of the Board of USCPFA-MN since 1988 and has served as President and Co-President of the Chapter. He is best known as being the husband of Margaret Wong. He is also a founding board member of the MN-China Friendship Garden Society. He practiced law first in Boston and then for 42 years at Best & Flanagan in Minneapolis, concentrating principally on development and management of real estate. At various times, he has served as an Adjunct Professor at the U of M Law School, a Chancellor of the Episcopal Diocese of Minnesota, a 20-year member of the Minnesota State Bar Association's ad hoc committee on condominiums and townhouses, a Board Member of Yinghua Academy, Board Chair of the first accredited school of acupuncture and Traditional Chinese Medicine in Minnesota, and for the last 19 years, a Trustee of Northwestern Health Sciences University.
---
Karlynn Fronek
Karlynn Fronek became involved in U.S. China Peoples Friendship Association through contacts at U.S. China Business Connections group, now Minnesota China Business Council. She has a BA in International Relations from University of Wisconsin, attended Masters program in Foreign Service, Georgetown University, and has a Masters in Business Communications from University of St. Thomas. She has written articles for local and national publications about business with China as well as other subjects for local magazines. She is a consultant for a U.S. enterprise working with companies that have operations in China and has advised Minnesota companies exporting to China. Additionally, she has worked on projects with League of Women Voters Minneapolis, including one on sex trafficking.
---
Grace Zhu, Treasurer
Grace Zhu is a tax director at Pan Inc, a Nicholson family office in St. Paul. Before joining Pan, Grace was a tax manager with RSM US LLP. Grace has over sixteen years' experience in serving privately held companies, pass-through entities, and high net worth families. Grace was a member of China desk in RSM and helped Chinese companies coming to the US and doing business in the US. Grace is a member of MNCPA Society Estate and Financial Planning Conference-planning committee, MNCPA Society Legislative Affair Committee-committee and on the board of Twin Cities Estate Planning Council. Grace is also a member of AICPA and AICPA PFS Section member.
---
Sue Berg
Sue Berg is currently CEO/Executive Director of Yinghua Academy in Minneapolis, MN. She has academic expertise in curriculum design as well as a strong foundation in successful classroom teaching. As a school leader, she creates a collaborative school environment focused on international best practices. Mrs. Berg is a seasoned PS- 12 global educator with background in traditional public school, charter school, and private school settings. In addition, she serves on the National Advisory Board for CELIN, the Chinese Early Learning Immersion Network, an arm of the Asia Society. Sue is often a presenter at the annual National Chinese Language Conferences.
---
Danling Cai
Danling Cai was born, raised and educated through her bachelor's degree in Beijing, China. She came to the U.S. in 1987 and earned a Master in Education at the U of M in 1990. In 1994, after teaching for a few years, she found her true calling in serving adoptive children and adoptive parents. This culminated in her founding Red Thread Charities and Red Thread Tours & Services to provide critical support to orphanages in China, build connections for children with their Chinese roots, and introduce Americans to China.
---
Barbara Harrison
Barbara Harrison has been a member of USCPFA-MN since 1979, USCPFA-MN President (1989-1991), and USCPFA-National President from 1991-2005. In 2004, Barbara was the 5th American awarded the title of Friendship Ambassador by the Chinese People's Association for Friendship with Foreign Countries, Beijing, China. In 2005, USCPFA bestowed on Barbara its highest award, the Koji Ariyoshi Award. She holds AA and BA degrees from the University of Minnesota and was named a U-MN College of Liberal Arts Notable Achievement Honoree. Barbara is a lifetime U-MN Alumni Association member. She is a founding board member of the MN China Friendship Garden Society (2005). Since 1986, she has traveled to China more than 25 times, the most recent trip in July 2016 to attend the 7th Friendship Forum in Chuzhou, Anhui Province.
---
Glynis Hinschberger
Glynis Hinschberger has been a USCPFA-MN member and Board member for over 10 years, and has served as Secretary and Membership Chair. Glynis has five children, all adopted from China and Taiwan. She is a member of Families with Children from China/Asia (FCC/FCA) and has previously served as FCC Board President and Treasurer. She has B.S. and M.S. degrees in electrical engineering from Iowa State University. She is a Registered Profession al Engineer in the state of Minnesota, a Senior Member of the Institute of Electrical Engineers, and a Fellow and past national president of the Society of Women Engineers.
---
Jessie Lu
Jessie Lu is a corporate lawyer working at Fredrikson & Byron in Minneapolis. She is originally from China and obtained her college degree from Zhejiang University. She greatly appreciates the cross-cultural understandings she has experienced in Minnesota. She hopes to engage a greater audience in USCPFA-MN's events through diverse varieties of events and marketing efforts.
---
Ken Lau
Ken was born in China and grew up in Hong Kong. He came to Minnesota in 1965 to attend the University of Minnesota. After getting his MBA in finance from the Carlson School of Business, he started his management career in the Twin Cities, working for Fortune 500 companies such as Burlington Northern, Dayton Hudson and International Multifoods. As China opened up to the rest of the world, he returned to work in Hong Kong and China, first for multinational companies such as Digital Equipment, American Standard and later for TIW of Canada in a joint venture partnership with China Unicom. Ken has been very active in serving the local community. He was president and board member of CAAM in 1975. He served on the Board of Accountancy of Minnesota from 1992 to 1995. He is currently Treasurer and board member of CHFF. 
---
Margaret Wong
I have been a board member of USCPFA since 1976, when I was chosen to lead the first delegation of American high school students to China. Since then, I have led 32 student trips to China, as a 40+-years Mandarin teacher in both public and private schools and continue to have the great passion of sharing my Chinese culture with everyone.