The Advisory Board of Directors is composed of experienced past Board members for advice and counsel. They made tremendous contribution to the organization and the US-China friendship in the past.
Joyce C. Y. Yuan Hsiao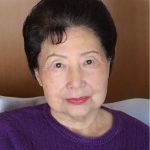 Joyce C. Y. Yuan Hsiao (Mrs. C. C. Hsiao) has been a board member of the US-China Peoples Friendship Association – MN since 1974. She is a retired scientist, who holds a Bachelor's Degree in Chemistry from Fu Ren University, now Beijing Normal University, and received her Master's Degree in Chemistry and Ph.D. In Biochemistry from Pennsylvania State University. She was a visiting scholar at Cambridge University, England. She was the first Asian American appointed by the Governor of Minnesota to serve as a member of the Minnesota Governor's Residence Council.
---
Linda Mealey-Lohmann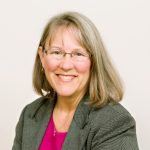 Linda Mealey-Lohmann was a board member of USCPFA-MN for more than 20 years and held positions of Vice President, Secretary, and Membership Chair.  Linda was one of the founders of the USCPFA-MN China Garden Committee, which was incorporated as a separate non-profit organization in 2005 as the MN China Friendship Garden Society.  She is its President and manages its day-to-day operations in connection with the creation of the St. Paul-Changsha China Friendship Garden at Phalen Regional Park.  She holds a Bachelor's Degree in East Asian Studies, a Master's Degree in Chinese Language and Literature, and is fluent in Mandarin Chinese.  She has taught Chinese at all levels, from preschool to college, and has traveled to China 22 times over thirty-five years.  She is an avid gardener, and has a deep interest in China, Chinese culture, and China Gardens.  She received her law degree from the University of Minnesota and works as a mediator and arbitrator.
---
Joan Brzezinski
Joan Brzezinski, executive director of the China Center and Confucius Institute, graduated from Hamline University with a bachelor's degree in East Asian history and later finished a Master of International Management degree at the University of St. Thomas. She has made more than thirty trips to China and has visited most major regions of China, Hong Kong and Taiwan. In 1997, she joined the China Center where she administered the China Center's business and activities. In 2008, Joan became the director of the newly established Confucius Institute. Since then, she has assisted the State of Minnesota in their discussions with the Hanban regarding a state-level visiting teachers program, developed a number of professional development seminars and meetings for Chinese language teachers throughout Minnesota, and worked with school districts to bring quality Chinese language programming to schools and enhance Chinese cultural offerings throughout Minnesota.
Christopher S. Hang
Jim Swiderski
Kit Spangler
Mary Warpeha